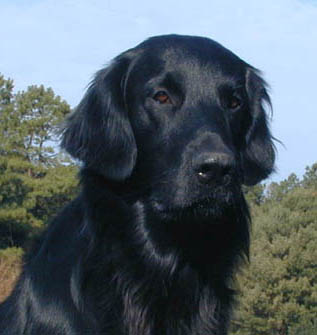 Skiff is the puppy that we kept from the Boat Boy litter. We chose his name because sea skiffs are a working boat design derived from the classic dory form. We thought that this was an appropriate name for one of Dory's sons!

Skiff is a very typey dog who finished his championship quickly and has faired pretty well at local supported entries. He has a wonderful, sweet temperament and is very easy to live with! He is such a cheerful creature, it is hard to be in a bad mood in his presence.

Skiff is very enthusiatic in the field, particularly when it comes to flying water entries! He finished his JH easily and has hunted with Cliff. Like his mother, Skiff is a natural, especially on pheasant.